When Your Appraisal Comes In Low
You got a contract on your home and you are so excited, its more than asking price! Things are going great...... and then the appraisal comes in ..... it's lower than the offer.
WHAT DO YOU DO NOW?
Well take a deep breath....
It doesn't have to be a deal breaker.
Sometimes parties can work together to make the deal work: sellers, buyers, and agents. There are options...
1. As the seller you might come down on price to the appraised value. (it could be an amount you can live with)-maybe even you original asking price.
2. If you agreed to pay closing cost, you can negotiate what you will now pay for. (if the buyer can afford this option, they may be willing to do this)
3. Your Real estate agent might take less of a commission. (if you have an awesome agent)
4. You could get a second opinion if you want to pay for it and if you have time before closing. (this one hurts the wallet a little and there is no guarantee)
There are lots of reasons that appraisals could come in low and although low appraisals happen sometimes, they don't always mean the end of the line. My advice is let your agent work for you, trust that they have your best interest in mind when negotiating and then take their advice.
Written by Daniella Moreci-Pack, Realtor
CALL/TEXT 480-619-0314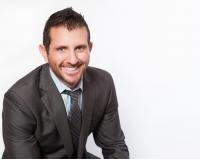 Author:
Joshua Smith
Phone:
623-703-7445
Dated:
September 23rd 2016
Views:
2,393
About Joshua: ...