What Is A Listing Agreement
A Listing Agreement is a LEGALLY BINDING contract between YOU and your Real Estate Agent/Broker.
Below are some of the key items you will find in the agreement... Let's call these "THINGS YOU SHOULD KNOW AND UNDERSTAND"
The commission amount you'll pay your agent. This is generally a percentage of what you will pay from the proceeds of the sale to the brokerage for services rendered.. (we will get to the services in a little bit) This is usually anywhere from 5-6%.

The Exclusive right to sell. YOUR agent will have the EXCLUSIVE RIGHT to sell your home. That means, no one else can or should sell your home while you are in the agreement. For the duration of the agreement!! YOU CAN NOT ENTER INTO THIS AGREEMENT WITH ANOTHER BROKER! Remember this is LEGALLY BINDING.

The Length of your agreement. The agreement will be written for a specific amount of time with an expiration date. Within that time, the agent will be working to sell your home for you! These agreements can be anywhere from 1 day to 1 year.

Safety or protection clause. Even after the expiration date, you should know that there is a clause that protects the agent/broker after that date. This protection is there to prevent you from trying to avoid paying an agent's commission. For instance if you attempt to conduct business with a buyer but wait to sell them your home until after your agreement expired, you will still owe a commission as you were represented when that buyer was found. THIS IS NOT COOL.. DON'T DO IT! Also, if you sign another agreement with another agent/broker while in the agreement with the first.. you may end up having to pay TWO commissions... THIS IS NOT COOL EITHER!

OK here are the Services (mentioned above). The agreement will explain the activities you will authorize the agent to do. Things like advertise your property ONLINE, post your home on the MLS system, conduct an open house, place a lockbox on your home, take pictures and post a sign in your front yard! MAKE SURE YOU UNDERSTAND WHAT YOU ARE SIGNING!!! AND THAT IF THERE IS ANYTHING YOU DO NOT WANT THAT YOU LET YOUR AGENT KNOW AND MAKE PART OF THE AGREEMENT. For instance if you are part of the witness protection program and you don't want any family photos showing in any postings.. that might be something you let your agent know.. Just Kidding.. no really, let them know that!

REALLY IMPORTANT...Dispute resolution. The agreement will probably specify how you will handle disputes that you can't work out informally, no one wants to go through mediation or binding arbitration but if we have to, well we can..... BE SURE TO READ THIS OVER!!!!
*****MOST IMPORTANT THING TO TAKE AWAY*****
1. READ WHAT YOU ARE SIGNING
2. IF YOU DON'T UNDERSTAND.. PLEASE ASK FOR AN EXPLANATION UNTIL YOU DO!
3. THIS IS LEGALLY BINDING.. IT REALLY DOES MEAN SOMETHING!
If you have any questions on the above topic or any other real estate related questions...
Call or Text Daniella Moreci-Pack at 480-619-0314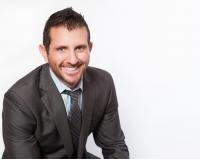 Author:
Joshua Smith
Phone:
623-703-7445
Dated:
October 27th 2016
Views:
1,298
About Joshua: ...