The Loan Process Of Buying A Home
Buying a Home: The Loan Process
Today I want to talk to you about obtaining a loan to purchase your new home. This will be one of the first things you need to do (unless you're paying with cash).
If you have a Family member or a Friend that is a Mortgage Lender at a Bank or Lending Institution you will want to reach out to them (if you are confident and comfortable using them). If you don't know a great lender, please let me know, because I work with some amazing local Lenders who do an outstanding job!
When you reach out to the lender, let them know you are looking to buy a new home. This process is very easy and much faster than most think. Within about 10 minutes of a phone conversation, your Lender will be able to tell you if you qualify, what your payments would be, what your down payment and closing costs would be, and so forth.
***IMPORTANT*** Make sure that you tell them where you are comfortable for your monthly payment.
***THIS IS CRITICAL*** There are fees (e.g., property taxes, insurance, etc
) which will be built into your monthly mortgage payment so by telling them
 "My comfortable TOTAL monthly payment is $XXXX" then they can tell you the MAX purchase price you would need to buy in order to keep in that goal range.
It is very important to make sure your payment is within your comfortable range
 don't stretch yourself too thin! Air Conditioning units may go out over time, sprinkler pipes may break, and it's good to have more money coming in than is going out so you can save for these rainy days.
Once you Lender has "Pre-Qualified" you for a Loan, they will issue you a Pre-Qualification Letter. This is important for two reasons in the Home Buying Process.
#1 - We know the price point to search for.
#2 - In the state of Arizona, we are not allowed to submit an offer without the pre-qualification letter. So, we can't begin looking at homes until you have this document.
One great thing ***ADDED PROTECTION*** in the purchase contract for you when buying your new home, is what is called the "Loan Contingency". So, let's say something happens like your hours get cut at work, now this is an extreme example
 but just want to use it as an example as I have seen this happen
 if that happened and you no longer have the income needed to qualify for the Loan... you are protected by this "Loan Contingency" so would be able to cancel and get your Earnest Deposit Back

I highly recommend
 no matter what your time frame is when buying (whether it is 2 monthS, 6 months, or even 12 months) it's a good idea to start talking with a Lender now. Why? Well, there are a lot of little things they can recommend to do that may boost your credit and help get you a lower interest rate. This can save you hundreds of dollars every month!
There is NEVER any obligation (so don't worry about that) and you are not forced to get the loan. This just helps you get everything in line so you can get the best rates as possible.
Again, if you need help with this I am happy to assist you. I work with many Lenders on a daily basis and can connect you with an awesome local great Lender to help you in the process.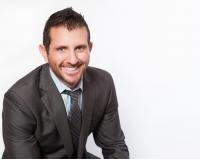 Author:
Joshua Smith
Phone:
623-703-7445
Dated:
March 27th 2017
Views:
189
About Joshua: ...