STEP 6 To Raise Your Credit Score
6. Don't hint at risk
If you're planning a major purchase (like a home or a car), you might be scrambling to assemble one big chunk of cash.
While you're juggling bills, you don't want to start paying bills late. Even if you're sitting on a pile of savings, a drop in your score could scuttle that dream deal.
One of the biggest ingredients in a good credit score is simply month after month of plain-vanilla, on-time payments.
"Credit scores are determined by what's in your credit report," says Linda Sherry, director of national priorities for Consumer Action. If you're bad about paying your bills 'ÄĒ or paying them on time 'ÄĒ it damages your credit and hurts your credit score, she says.
That can even extend to items that aren't normally associated with credit reporting, such as library books, she says. That's because even if the original "creditor," such as the library, doesn't report to the bureaus, they may eventually call in a collections agency for an unpaid bill. That agency could very well list the item on your credit report.
Putting cash into a savings account for a major purchase is smart. Just don't slight the regular bills to do it.
Compliments of: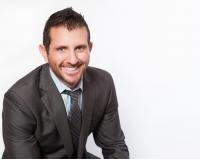 Author:
Joshua Smith
Phone:
623-703-7445
Dated:
August 28th 2017
Views:
3,580
About Joshua: ...