STEP 4 To Raise Your Credit Score
4. Use your calendar
If you're shopping for a home, car or student loan, it pays to do your rate shopping within a short time period.
Every time you apply for credit, it can cause a small dip in your credit score that lasts a year. That's because if someone is making multiple applications for credit, it usually means he or she wants to use more credit.
However, with three kinds of loans 'ÄĒ mortgage, auto and more recently, student loans 'ÄĒ scoring formulas allow for the fact that you'll make multiple applications but take out only one loan.
The FICO score, a credit score commonly used by lenders, ignores any such inquiries made in the 30 days prior to scoring. If it finds some that are older than 30 days, it will count those made within a typical shopping period as just one inquiry.
The length of that shopping period depends on the credit score used.
If lenders are using the newest forms of scoring software, then you have 45 days, says Ulzheimer. With older forms, you need to keep it to 14 days.
Older forms of the software won't count multiple student loan inquiries as one, no matter how close together you make applications, he says.
"The takeaway is, don't dillydally," Ulzheimer says.
Compliments of: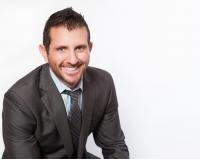 Author:
Joshua Smith
Phone:
623-703-7445
Dated:
August 25th 2017
Views:
90
About Joshua: ...