STEP 1 To Raise Your Credit Score
1. Watch those credit card balances
One major factor in your credit score is how much revolving credit you have versus how much you're actually using. The smaller that percentage is, the better it is for your credit rating.
The optimum: 10% percent or lower. It is not 30% "DO NOT BE FOOLED"
To boost your score, "pay down your balances, and keep those balances low," and make sure to pay your balance down before the cycle date. Click on the link below in red to download the file.
If you have multiple credit card balances, consolidating them with a personal loan could help your score. Do not close the credit cards though.
What you might not know: Even if you pay balances in full every month, you still could have a higher utilization ratio than you'd expect. That's because some issuers use the balance on your statement as the one reported to the bureau. Even if you're paying balances in full every month, your credit score will still weigh your monthly balances.
One strategy: See if the credit card issuer will accept multiple payments throughout the month.
Compliments of: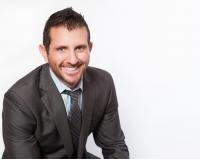 Author:
Joshua Smith
Phone:
623-703-7445
Dated:
August 23rd 2017
Views:
67
About Joshua: ...