Protect Yourself When Buying A Home
Whether you're a frequent or first-time home buyer, the average consumer is not a Arizona Real Estate expert. There are many vital components that can be easily missed or disregarded that can potentially lead to disaster.
One common mistake that I often see is buyer's waiving the Seller's Property Disclosure Statement, aka SPDS.
Arizona first-time home buyers: This disclosure should be given to you within 5 days of offer acceptance. The Seller's Property Disclosure Statement requires the seller to keep it real. The seller is required to disclose any and all known material latent defects that can adversely affect your consideration on purchasing the home.
As a Phoenix Arizona Real Estate agent, I see more and more sellers that refuses to complete a seller's disclosure simply on the basis that they've never occupied the home during the duration that they have owned it. My reply to this...... "HOGWASH!"
Is this a Red Flag?
In most cases, there isn't a homeowner that doesn't know at least one thing about the home they own. If you plan to purchase a home that was a previous investment property or sitting vacant, it may be difficult for the homeowner to know every fact, and possible defect to the property. However, there are many things that the homeowner is aware of that should be disclosed. Is the mailbox a single or cluster? Are there any HOA transfer fees? Does the home have septic or sewer plumbing?
But most importantly...
Is the property located in an unincorporated area? Is the seller a non-resident and pursuant to Foreign investment taxes? Are there any age restrictions in the community? Does the home have tenants, or an agreement to transfer interest in the property in any way ?
They are also more than likely aware if they have any assessments, litigation's, or liens that may affect the property. Now, don't get me wrong even if the seller doesn't know all the ins and outs of the property, this should be specified in the explanation section of the document. Instead, many home sellers are disregarding the disclosure all together.
Home Buyers: You always have the right to request a Seller's Property Disclosure Statement.
Your Real Estate agent should always advise you to request it in your offer. If the seller counters your offer still rejecting the request for the disclosure, then at that point your agent should provide you with a blank one. Yes, a blank one!
Let me explain..... A home buyer should NEVER, I repeat NEVER waive a disclosure without viewing it first. Give yourself the opportunity to review document. This way you can look over the questions to determine whether or not they are important to you, and allow you to make an informed decision on purchasing the home.
Now once you do that, and decide that you are in fact comfortable with waiving the disclosure, hang on to it. Use the disclosure as a checklist in conducting your own personal inspections and assist you with evaluating the home on your own!!
Kat Carson,RealtorÂź - CMRS
AZ DRE# SA653996000
My Home Group - Revisto Team-
*Ranked the 30th TOP Realtor Teams in the United States by The Wall Street Journal!
Kat@MyHomeGroup.com
(602) 509-4492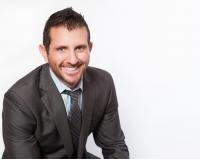 Author:
Joshua Smith
Phone:
623-703-7445
Dated:
May 15th 2015
Views:
1,286
About Joshua: ...