New Home Construction
As the buyers agent I feel kind of cheated on these types of deals. There is minimal negotiations and basically sitting in the corner for some here and there advice is what I was there for. I appreciate my buyers and I care about their well being, I feel like i wanted to do more.
So it begs the question.. do you need a buyers agent there when you buy a home from a home builder?
There is no disadvantage. See builders typically will not reduce the price if you do not have an agent and sometimes they will come up with some incentives that weren't necessarily on the list when you walked in on the first day.. see when there are no commissions to be paid to an agent , because you don't have one , the builder gets to keep that money. When you have an agent with you, their commissions are reduced by any incentives you are given.. sooooo.. it works out for you!!!
When reading contracts, disclosures and picking out certain types of upgrades, sometimes it helps having an unbiased opinion, your agent won't be living there, so there is no emotional attachment to the home for them, they don't have a preference for your granite or your tile, but they can tell you if its cheaper to pay someone to do those things AFTER you close! They may also think of questions that you are too scared or think are too silly to ask and ASK THEM FOR YOU!
Things you may not know are relevant to the process your agent may ask for.. and its always just better to bring another person that is on your side and not the seller side!!
As always.. if you have any questions or comments.. please feel free to reach out!!
Meantime... "Let's get PACKing"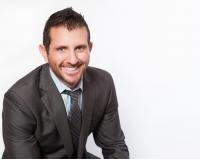 Author:
Joshua Smith
Phone:
623-703-7445
Dated:
August 22nd 2016
Views:
2,088
About Joshua: ...