Mortgage Prep 101
I will be offering a series on the mortgage process. Don't hesitate to contact me anytime from www.commonsenseagent.com if you have questions or wish to speak to one of my preferred lenders.
Three Preliminary Mortgage Calculations
Take the time to use the following calculators to crunch some numbers to get an idea
of whether you're ready for a home mortgage loan.
1. CALCULATOR: Renting vs. buying.
If you don't already own a home, you may be wondering at what point it makes financial sense to buy rather thanrent. Homeownership has some advantages—tax savings, stability, and building equity, plus current mortgageinterest rates are at historical lows—if you have enough money for the mortgage down payment and monthlymortgage payments.
2. CALCULATOR: Your debt-to-income ratio is a key factor in how much you
can borrow.
According to myFICO.com, "Lenders don't want your total debt to be more than 36% of your gross monthlyincome. This percentage includes your mortgage payment and any auto, credit card, student loans, or other debtyou currently have."
3. CALCULATOR: How much might homeownership save me in taxes?
You will get a tax deduction for homeownership that is not available if you are renting.
Thank you!
Marcia Loveys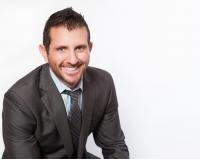 Author:
Joshua Smith
Phone:
623-703-7445
Dated:
January 28th 2017
Views:
506
About Joshua: ...