Metro Phoenix Housing Markets Turnaround Creates New Issues
By Catherine Reagor
The Republic
Sat Sep 21, 2013 11:56 PM
More than 100,000 houses stood vacant across metro Phoenix barely three years ago — roughly one of every 10. Today, it's more like one out of every 100.
Where have all the empty houses gone? Abandoned properties pockmarked virtually every neighborhood in the region in 2010, when the housing crisis peaked. Many communities had dozens. These were the foreclosure houses, with the stark notices in the windows. Some were boarded up, with brown lawns or green pools. On the fringes of the metro area, brand-new houses sat empty — the result of a massive building boom gone bust. Rattled buyers had backed out of contracts, and hundreds of other new houses built on spec didn't sell. The sheer volume of empty properties did more than distress neighbors: All those houses, which eventually flooded the market, contributed to the free fall in home prices from 2009 to 2011.
Now, buyers and renters live in those places — in properties re-floored, repainted and relandscaped.

The number of empty houses in the Phoenix area today stands at about 10,000, according to an Arizona Republic analysis of housing data.
In 2009 and 2010, houses were vacant for months. Now, properties generally are vacant because they are in transition between owners. The turnaround is credited to investors, who streamed in to buy dirt-cheap properties for cash. In many cases, these houses were turned into rentals for those who had lost properties to foreclosure or otherwise couldn't afford to own. Once some of the massive amount of housing inventory was absorbed, it helped win back the confidence of some traditional buyers. In three years, Phoenix has gone from having too many inexpensive, vacant houses to not having enough.
Although the lack of available houses is driving up prices and enticing more homeowners to sell, prospective buyers face a lot of competition for the relatively few properties on the market. "Metro Phoenix's foreclosure problem was fixed faster than expected, thanks to investors. It's great not to see so many empty houses," said Mark Stapp, executive director of real-estate development in the W.P. Carey School of Business at Arizona State University. "Now, we have another problem. We don't have enough houses for sale, and that could stall growth later on."
Just as too many houses for sale drove down home prices between 2009 and 2011, the lack of properties now sparks bidding wars.

Tight inventory has been a key reason that the median home-sales price has risen 60 percent since early 2012.
Fewer than 18,000 houses are listed for sale in metro Phoenix. A comfortable number for a market of this size with more than 4.3 million people would be about 34,000, real-estate analysts say.
Most properties are selling quickly and only are empty for a brief time before new occupants move in. Fewer than 10 percent of properties for sale are foreclosures. Julie Bieganski, a Phoenix-based real-estate agent and investor, is always on the hunt for available houses. She hopes the rising prices will persuade more people to sell and add to the inventory.
"It's hard to find a vacant home for sale in the Valley," she said. "The foreclosure deals are long gone."
Empty to full


Flash back to early 2009. At the height of the foreclosure crisis, many houses that banks had taken back or buyers had walked away from weren't for sale, although no one lived in them.


Lenders didn't keep up with the rising number of foreclosures in metro Phoenix — particularly debt-ridden mortgage giants Fannie Mae and Freddie Mac, which had purchased many mortgages from original lenders. The result: Neglected houses enticed vandals and created eyesores in many neighborhoods. Many of the foreclosure houses were only a few years old.
Many regular buyers and investors who bought new houses during the market peak in 2005-06 walked away from mortgages in 2008-09, after the value of their properties plummeted by 50 percent, and lenders were slow to negotiate loan modifications or short sales. Maria Ratka bought a north Phoenix foreclosure house for $180,000 in late 2010. It was built in 2006, and the first homeowner paid $267,000 and lost the house to foreclosure in late 2009. Now, Ratka and her husband, Chris, have their house, complete with swimming pool, on the market for $280,000. "There are fewer and fewer foreclosure and short-sale houses out there," said Realty Executives agent Stacie Neumann, who is working with Ratka. "Now, more homeowners are finally able to sell and make a profit." She said new houses without pools are selling for $281,000 in Ratka's neighborhood. When she bought, Ratka received help from a federal program for new buyers administered by the city of Phoenix. As a result, she didn't have to compete with the many investors in the market. Also, her home was in much better shape than most foreclosure houses across the Valley.
A first wave of housing investors was able to purchase some of the foreclosure houses and turn them into rentals starting in late 2009. At the time, few other houses were for sale in the Valley.
Big investors started buying Phoenix's foreclosure houses in 2011, when lenders began lowering prices and turning to auctions to sell properties quickly to cut their losses. Banks didn't have to fix up a house and hire a real-estate agent to sell it if they took part in one of Arizona's legally mandated trustee sales, or foreclosure auctions. Investors swarmed to the auctions, typically held in front of the Maricopa County Courthouse, and snapped up properties at bargain prices. One large investor was able to buy more than 300 Valley foreclosures from Fannie Mae in a bundle. Most foreclosure houses that sold for less than $50,000 now are valued at more than $100,000.
Most of the big investors paid cash and turned their foreclosure houses into rentals, often leased by homeowners who had lost similar houses during the crash. Some traditional buyers also got lucky. Cristopher Matthews was able to purchase a foreclosure home near Phoenix's Arcadia neighborhood for $85,000 in summer 2009.
The house had been listed for more than $100,000. His home was empty and needed some work but wasn't "wrecked," he said. "The (buying) process wasn't too bad," said Matthews, whose home warranty paid to replace his air-conditioner and water heater during the first year. "I had an experienced Realtor friend (Laurie Yantis of HomeSmart) walk me through everything." After buying all new appliances, renovating his bathrooms and doing lots of painting, Matthews said he is considering "selling now because the market is rebounding." With many foreclosures already turned into rentals and new foreclosures starting to slow in late 2011, home prices began to climb again. Metro Phoenix's median home-sales price is now $195,000, compared with the crash low of $116,500 in September 2011. In 2003, before the boom, the median home-sales price was $162,000.
An elusive number
Although the number is essential to accurately gauge the market's health, getting a firm grip on the inventory of empty houses has challenged demographers and real-estate analysts for years.
In the housing boom of the mid-2000s, when investors were buying multiple properties, analysts estimated that more of the houses were filled than actually was the case, skewing estimates on population growth and state revenue. "Tracking the number of vacant houses has been notoriously difficult," said Mike Orr, an ASU real-estate analyst. Plus, there's the issue of part-time residents.
Metro Phoenix has long been a seasonal haven for retirees and second-home buyers. That makes it more difficult to figure out which houses are really vacant, instead of just not in use until their owners return. The U.S. Census Bureau tracks housing vacancy through phone and mail surveys, but most part-time Valley residents aren't in the state between late spring and early fall and miss being counted. "Figuring out how many vacant houses there are out there is the billion-dollar question," said Tom Ruff of real-estate data service Information Market, recently purchased by the Arizona Regional Multiple Listing Service.
ASU tracked the number of empty houses in the Phoenix area until 2011. The peak years were 2009 and 2010, when more than 100,000, or one out of 10 houses, were empty. In 2011, the inventory of vacant houses began to fall, largely because investors snapped up more foreclosure homes. More than 150,000 houses across the region have been purchased by investors since 2009.
Most of those are now rentals. Too many empty rental houses haven't been a problem in the Valley so far. The number of homes leased by tenants continues to climb rapidly. Last month, a record 4,200 leases on houses were signed, according to the Arizona Regional Multiple Listing Service.
Counting empties
Vacant properties can be measured on any given day and compared with the same day in a previous year. A more precise measure of the market is the number of houses that become vacant over a 12-month period.


Today, the region, with about 1.1 million single-family houses, has about 10,000 vacant properties, according to an Arizona Republic analysis of vacant houses for sale, empty rental houses, utility hookups and disconnects and new houses built speculatively.
Calculating the figure for a full year shows a total of about 34,000 houses across the Valley were empty during the 12 months ended June 30. The Republic used the same July 1-June 30 time frame previously used by ASU in its survey, and the figures and methodology were confirmed by economists and real-estate analysts.
The starting point for counting vacant properties in the region used to be foreclosure houses, but that no longer is the case. The number of pending foreclosures has dropped to below 7,000 after peaking at 51,000, according to Information Market. Monthly foreclosure figures hover around 800 houses after hitting 5,000 regularly in 2010.


The new starting point for counting empty houses is the Arizona Regional Multiple Listing Service. In 2010, 80,000 empty houses were listed for sale. During the past year, there only were 8,000. Today, there are fewer than 2,500.
Utilities also track empty homes through hookups, disconnects and usage. Arizona Public Service Co. reports the lowest number of vacant houses in metro Phoenix since 2006.
A look at how many new houses built speculatively is important in the Phoenix area, which has been one of the top five regions for homebuilding over the past two decades, including in the crash years.
Currently, there are 500 vacant new houses, half the number of 2010, according to housing analyst RL Brown Reports.
During the crash, the region had thousands of vacant new houses, but they weren't owned by homebuilders. Most of those houses had been purchased, but the buyers had walked away.


Still cautious
Speculators drove the housing boom, and investors snapped up vacant properties after the crash. Now, most of the houses are filled and the residential market is nearing "normal" again — a market in which activity by traditional buyers and sellers influences the price of homes and the number built.
For the next few years, the health of the housing market will be closely tied to the region's economic health. Jobs are returning slowly and, after a pause, population is growing, also at a slower pace. Although the number of vacant houses in 2013 is almost 40 percent higher than in the pre-crash year of 2003, the area also now has more houses, and more people. According to the Census Bureau, the metro Phoenix population estimate was 4.3 million in 2012, compared with 3.6 million in 2003. That's almost a 20 percent increase.


Affordable existing houses — notably those under $200,000 — are in demand. In September 2009, more than 50,000 houses were listed for sale in the Phoenix area. Now, there are about 18,000, but that figure has been inching upward after dropping below 15,000 in July.
Even with the small number of homes for sale, builders' appetite for new construction has been slow to rekindle.
Those burned by putting up too many houses during the boom and then almost going bust during the crash are being cautious as they expand again. Plus, contractors, who laid off thousands of workers as the market hit bottom, now can't add enough trained workers to support a big expansion.
As prices rise, fewer homeowners are underwater, offering hope that more properties will be put on the market by sellers who want to upsize, downsize or relocate. New data from CoreLogic shows about 25 percent of Arizona's homeowners owe more on their mortgage than their home is worth, half the number underwater in 2011. "We want to sell and buy another new house closer in," said Ratka, who has listed her former foreclosure home in north Phoenix for more than $100,000 above what she paid in 2010.
The drop in vacant houses will help Ratka and other homeowners sell. It's also a sign that more new houses are needed. "About 25,000 to 30,000 vacant houses is normal and healthy for metro Phoenix," said economist Elliott Pollack. "More new houses will need to go up in 2014 to meet population growth." He, too, said the increase in new construction will be gradual over the next few years. Even though the market will continue to improve, he said it will be "a long slow recovery."
Watch Video and Read Full Article Here:
http://www.azcentral.com//business/realestate/articles/20130912phoenix-housing-market-new-issues.htm...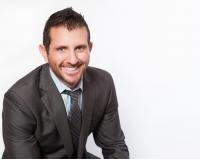 Author:
Joshua Smith
Phone:
623-703-7445
Dated:
September 22nd 2013
Views:
589
About Joshua: ...