Metro Phoenix Home Prices Continue To Climb
ARTICLE FROM AZ CENTRAL NEWS
By Catherine ReagorThe Republic
Mon Jul 8, 2013 5:05 PM

"Metro Phoenix home prices continue to climb, but rising prices aren'Äôt slowing sales.The region'Äôs median sales price reached $185,000 in May, up 26 percent from a year ago, according to the monthly report from Arizona State University'Äôs W.P. Carey School of Business. Home sales climbed almost 7 percent between April and May. At the same time, metro Phoenix'Äôs median home price climbed by about $3,600.Higher interest rates could be motivating more buyers, said Mike Orr, director of the Center for Real Estate Theory and Practice at ASU.'ÄúThere has been much talk of rising interest rates and the negative effect this might have on demand,'ÄĚ Orr said.'ÄúThe sudden and recent increase in rates has certainly reduced the motivation to refinance existing home loans. However, it is almost certainly increasing buyers'Äô determination to purchase homes now, rather than later, when rates may go even higher.'ÄĚThe average interest rate for a 30-year mortgage is currently 4.29 percent, according to federally owned mortgage firm Freddie Mac. That'Äôs up from 3.89 percent a month ago.Orr said he'Äôs seeing early signs that some lenders may respond to higher interest rates by easing their tight lending rules.And some prospective buyers may settle for more affordable houses than they originally wanted so they can borrow less money and offset the pain of higher interest rates.Housing price increases could slow during the rest of the summer and then pick back up in the fall, Orr said.He cited the 'Äúchronic shortage of homes available for sale.'ÄĚThe number of houses for sale, without an existing contract, fell just below 11,000 in June. And 83 percent of the houses for sale in metro Phoenix are priced above $150,000, making them too expensive for the typical buyer.Orr said the chronic shortage also applies to houses for lease, so rental rates inched up in May.Builders need to construct more houses to meet the demand from the growing populations in Maricopa and Pinal counties, he said.'ÄúCurrent new-home sales rates are less than a third of what would normally be needed to keep up with local population growth,'ÄĚ Orr said. 'ÄúThe combined population of Maricopa and Pinal counties grew 2.9 percent from 2010 to 2012, but the number of owned and leased dwelling units only grew by 1 percent.'ÄĚ "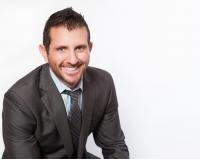 Author:
Joshua Smith
Phone:
623-703-7445
Dated:
July 9th 2013
Views:
813
About Joshua: ...