Market Analysis For October
The monthly median sales price is often quoted in the media but can sometimes be a very misleading number and needs to be treated with caution. This is especially true when applied to a small area with a low number of sales. It can also be very misleading when the mix of sales changes significantly.

As an example, the monthly median sales price for the City of Phoenix single family homes has changed from $60,000 in March 2009 to $180,000 today. The value of homes across Phoenix has not really tripled since March 2009. This anomaly was caused by the change of mix. In March 2009 sales in Phoenix were dominated by bank owned homes selling in the West and South of the city. These were foreclosed and marketed as REO in huge numbers during 2008 and 2009, selling for well below normal market value. This source of supply is now very small and prices have adjusted to be close to market. The bulk of homes that sell in Phoenix are now normal sales selling for full market value.For lender owned homes:
March 2009: 1,172 REOs average price $84,789 - 83% of all sales
September 2013: 91 REOs average price $159,291 - 7% of all sales
Average $/SF for REOs changed from $55.28 to $101.15
In contrast:
March 2009 - 162 normal sales average price $295,483 - 11% of all sales
September 2013: 1,054 normal sales average price $242,725 - 81% of all sales
Average $/SF for normal sales changed from $140.92 to $128.34
REOs found their price bottom in May 2009. Normal sales found theirs much later in November 2011.

Written by Michael Orr of The Cromford Report, Oct, 5 2013.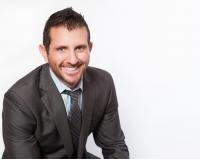 Author:
Joshua Smith
Phone:
623-703-7445
Dated:
October 10th 2013
Views:
822
About Joshua: ...