Making An Offer In The Home Buying Process
Buying a Home: Making an Offer
Alright, now you have found your Dream Home and you know with full confidence this is it, what's the next step?
So, I know this is going to come off like I am a pushy salesman, but I promise that is not the case. The fact is, nice homes, in nice areas, tend to sell fast. So when you find the home, it's critical to write an offer as soon as possible!
Letting even one day go by (taking "a night to think about it"), give the opportunity for other buyers to jump in and take the house off of the market before you.
My recommendation is always to go back to my office immediately, run a valuation report, and make sure we are confident the home is going to appraise (remember the appraisal email sent to you before?) We want to make sure you're not paying too much for the house.
Once we decide the price point, we will draft our offer. I will give you my "Professional Recommendation" at this point. However, just so you know, you will NEVER be pressured by me. My sole purpose is to educate you and give you my professional opinion. At the end of the day, I work for you. You are my boss. You will decide what the offer is going to be.
Once the offer is written and you have signed it, I will explain the process one more time to make sure you understand the next steps. You might get a little sick of this, but again, I like to make sure my clients are the most educated clients out there (This gives you an advantage over other Buyers). I will then submit the offer to the other Realtor.
The average time to get a response from our offer submission is about 24 hours. When we receive a response, the Seller may accept the offer, may counter the offer (i.e., "We accept your offer only with these changed terms
"), or they may reject our offer.
If the offer is accepted, we will start your inspections right away, open escrow at the Title Company, and so forth.
If the offer isn't accepted, we have a couple options. We can accept their counter offer, or we can re-counter their counter offer. We won't know the best route to take until that happens
 at that time we will break down all of the scenarios, the possible outcomes, and I will give you all of the information you need to make the best decision for yourself and for your Family.
If you have any questions, or are ready to start the home buying process, don't hesitate to reach out to me!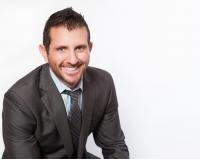 Author:
Joshua Smith
Phone:
623-703-7445
Dated:
March 22nd 2017
Views:
58
About Joshua: ...