Is Going FSBO Worth It
Is Going FSBO Worth it?
One of the main objectives a homeowner strives for when selling their home is to get "top dollar." Actually, the National Association of Realtors' (NAR) studies show that 51% of FSBOs said saving the commission was the number one reason to sell without an agent. Without digging too deep, many homeowners assume that selling their home without an agent will save them the commission they would have otherwise paid, right?

Here are 5 reasons you don't save by selling your home FSBO:

1. 2006 NAR studies show that, nationwide, a home sold through a Realtor receives 32% more at closing than a home sold FSBO. This calculates to an average loss of $59,800 per FSBO that chooses to go alone. This, by far, outweighs the 5-6% brokerage fee involved in the transaction.

2. According to NAR, in 2005 90% of home buyers used an agent to search for home. Agents search for homes through the Multiple Listing Service (MLS). This means that if you aren't on the MLS you have only 10% market exposure. This is staggering!

3. Even if a FSBO receives an offer from a buyer, there is no experience agent to negotiate the highest price. This leads to an offer that was accepted under its potential.

4. Without access to the MLS, FSBOs cannot accurately price their home. Only SOLD comparables should be used in a market appraisal, not what the neighbors are asking. This can lead to an over priced home or, even worse, an under priced home.

5. Real estate professionals work with qualified buyers (buyers with pre-approvals) only. They also have a slew of resources to get buyers qualified. Instead of unqualified buyers pulling your leg, having an agent handle the situation can save you time (money) and frustration.
Entire Article can be found at : http://www.zillow.com/wikipages/Should-I-Go-FSBO/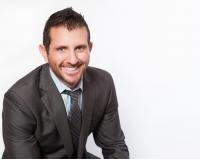 Author:
Joshua Smith
Phone:
623-703-7445
Dated:
May 14th 2016
Views:
3,789
About Joshua: ...