Inexpensive City To Live
Phoenix made the list of top 10 cheapest urban cities for 20-somethings.
People in their 20s are usually starting out in the game of life with just a few dollars to their names, according to the Daily Dish, CouponsDaily's new blog.
"So how can you venture out into the real world if you're broke and don't know where you'll land a job?" the blog at CouponsDaily.com says. "After comparing population, costs of living, unemployment rates, nature and entertainment, here are the 10 cheapest urban cities for twentysomethings."
Phoenix, with its many parks, varied entertainment, good unemployment rate and decent cost of living, was named No. 6 on the list.
"In the heart of the desert, Phoenix is a great place for twentysomethings who want to leave the cold and live in a warmer city," the blog says. "The populous city is filled with amazing microbreweries, outdoor activities and breathtaking views.''
"If you're looking to make it big in the city while watching your budget, then head to Phoenix."
The other cities on the Top 10 list of Cheapest Urban Cities for 20-somethings are:
10. Ithaca, N.Y. - "If you've always wanted to live in New York but can't afford to move to the Big Apple, then this gorgeous city is a great alternative," the blog says.
9. Olympia, Wash. - "The Northwest holds so many adventures and experiences for twentysomethings. If you want to pack your bags and leave the sunny South, then Olympia is a great place to move to," the blog says.
8. Fort Collins, Colo. - "If wanderlust is calling your name, then Fort Collins is the best city to move to," the blog says. "A low-key town in Colorado, Fort Collins offers the best in two worlds: the beautiful outdoors and brilliant microbreweries."
7. Rochester, Minn. - "Situated in Minnesota, Rochester has great outdoor activities as well as a thriving city atmosphere," the blog says.
5. Houston - "Get ready to saddle up and encounter one of the busiest cities of the South," the blog says.
4. Dallas - It's a city bursting with people, history, nature and entertainment, including the Katy Trail and Dallas Museum of Art.
3. Jefferson City, Mo. - "Jefferson City is a great place for twentysomethings to experience a historical urban city," the blog says.
2. Milwaukee - "Milwaukee is a hub of amazing breweries, geocaching and endless other activities," the blog says.
1. Detroit - "In regard to affordability and living in an exhilarating city, Detroit is the best city for twentysomethings," the blog says.
SOURCE: AZCENTRAL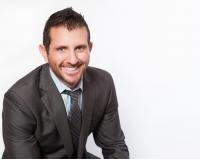 Author:
Joshua Smith
Phone:
623-703-7445
Dated:
March 3rd 2015
Views:
3,115
About Joshua: ...