Housing Market Madness 2015 The Final Four
We're down to the final four! Dallas against Pittsburgh, Denver against Houston; who will win? We reveal the results in this fourth round of our Market Madness series as featured on Realty Times brought to you by JustRentToOwn.
<!
--
THE AD INSIDE THE ARTICLE
--
>
Four left on the court. In the NCAA, it's underdog Michigan State and undefeated Kentucky against perennial favorites Wisconsin and Duke this weekend. Everyone's bracket is far beyond busted at this point so it's time to just enjoy the spectacle and excitement (and collectively hope Duke loses, if your crew is anything like mine). In our tourney, it's four up-and-coming powerhouse cities that are, in their own ways, influencing our national housing conversation. Here we have four cities at different stages in their history and development, from one of the largest cities in the country and a former industrial stronghold on the mend, old centers of oil energy and sleepy cowtowns blowing up with youthful energy.
What did we weigh for this momentous round? How about all previously discussed factors, rolled into one: economic strength (unemployment and median wage), cost of living comparison, housing appreciation, and quality of life (walk score, crime, and healthy weight percentage). It's time for the big show:
FINAL FOUR:
Dallas (3) over Pittsburgh (15): As expected, Dallas and Pittsburgh made for a marvelous matchup. Comparable, below-average unemployment rates, almost identical cost of living rates. Pittsburgh came out on top on two quality of life metrics--safer and more walkable--but had a lower percentage of citizens when it comes to health weight. Citizens of Dallas make, on average, upwards of seven thousand dollars median per year though. Especially in more budget-friendly metros like these two, seven thousand is a big chunk of change. Appreciation rates in Dallas also above average, whereas Pittsburgh flounders a bit below the expected standard rate. Dallas wins in a buzzer beater.
Click Here To Enlarge

Denver (7) over Houston (1): Denver is looking tough to beat at this point in the contest. Up against Houston, a fairly strong and diverse economy with a hot-as-the-sun housing market, Denver soundly came out on top, winning every major category except unemployment (where its 0.1 percent advantage is close enough to be considered insignificant), and this is against a city with 8.5 percent home value appreciation and well above national median income.
About Nicholas Brown: Based in Los Angeles, CA, Nicholas Brown has been writing since 2008. He holds a Master of Arts in English from Northeastern University. His professional interests include sustainable living, personal finance, real estate and investment trends. He writes for JustRentToOwn.com.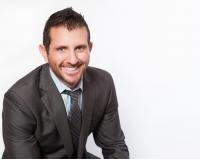 Author:
Joshua Smith
Phone:
623-703-7445
Dated:
April 7th 2015
Views:
425
About Joshua: ...