HOME And POOL Inspections
OH YES... THE POOL!
Talking to an acquaintance today,(who is working with another realtor) the topic of pools came up. He started asking me questions about inspections as a whole and it eventually led to, "Do you think I should get a separate pool inspection?"
I'll tell you my answer in a minute, but FIRST...
Let's talk about inspections. A good home inspector will be fine detailed and give you a comprehensive list of EVERYTHING that is in need of repair in the home. from there is a crack in an electrical plate to a missing light bulb. That is their job! You can choose what to have fixed from that list. Of course I would pay closer attention to thing that are out of code, or a danger to you, or potentially could determine the value of the property. It's important that you understand your inspection report and if you have any questions, be sure to get with your agent or call the inspector directly.
Some inspectors use different tools including things like thermal scanners, that take imaging of the home to show you leaky windows and doors, in Arizona this is pretty important knowledge. It's always nice to know where your home improvement plans might start. *wink *wink The difference inspectors is vast, be sure your agent has connections for a GREAT inspector. (you might ask these questions before choosing an agent). Remember, you do not have to use the inspector your agent knows either, If you know someone, or have had a a referral for a particular inspector, you can use whomever you want... this is your home to be potential and you want to know as much as possible going in.. YOU WANT TO KNOW WHAT YOU ARE BUYING INTO!
OK.. back to pools....
My answer to a separate pool inspection is YES! While a home inspector can give you an over all conditional report on the pool they will only see what is on the outside. YOU have to understand that anything on the inside of that filter, pump and motor or pool lines, will not be addressed by a home inspector. THEY ARE SIMPLY NOT POOL EXPERTS! I recommend you spend the extra money. If your agent doesn't have a pool referral,,.. ask around. there are many pools in Arizona and many pool companies that can help you here. Pools can get expensive to repair, its better to know if you are going to need to ask the current homeowner to take on that repair cost BEFORE YOU BUY. And just on a side note, most home warranty companies have limited coverage on pools, so don't leave this particular part of the inspection to chance. There are many moving parts to a pool and while they can look great on the outside, does not mean they are doing good on the inside.. ARIZONA has incredible hard water and that causes stress to many things, including pools!
Ok so now you know a little about home inspections and have food for thought on pool inspections..... and while i have you thinking... if the home is in the 20+ year range and that Air conditioning unit doesn't look brand new.. you should get a separate in depth inspection on that unit too!
While the cost of the inspections are an out of pocket -upfront- cost to you...they are well worth the cost in the end.
Written by: Daniella Moreci-Pack, Realtor
Contact me by phone/text 480-619-0314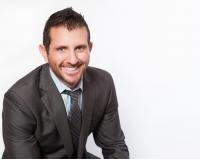 Author:
Joshua Smith
Phone:
623-703-7445
Dated:
September 5th 2016
Views:
1,737
About Joshua: ...