Goverment Shutdown Brought To You By Nova Home Loans
Courtesy of Ryan Parker of NOVA HOME LOANS
ryan.parker@novahomeloans.com
Email Ryan now with any questions to buying your dream home!

Government Shutdown As you are all aware, a government shutdown is in effect starting October 1, 2013. No estimated timeline has been issued for resolution of this event. The shutdown will affect several key areas for the mortgage industry:

IRS TAX TRANSCRIPTS
4506-T requests: The IRS has furloughed its workers and no transcripts requests will be processed until the furlough ends. Once normal IRS operations resume there will be an inevitable back-log of requests to be processed. Delays are to be expected.
NOVA has received information from our correspondent lending partners that the requirement for IRS transcripts remains in place.
Loans currently in line for underwriting/closing/funding should already have transcripts in the file, so no delays are anticipated for those transactions.
Exceptions may be granted to fund loans for wage-earners if the shutdown continues for a long period and we are unable to obtain transcripts. We will review those files on a case by case basis but we can provide no assurance at this time that every request will be granted.
SSN VALIDATIONS
Validation requests of Social Security Numbers will not be available until the furlough ends and Social Security personnel are back to work. Requests may still be forwarded but will not be returned until after the shutdown ends.
LOCK REQUESTS
Loan Originators should anticipate delays for current and/or new transactions and add a minimum of 15 days to each lock request until such time as the shutdown ends. Baking in additional time to obtain transcripts will prevent an excessive number of lock extensions.
PRE-FUNDING VERBAL VOE'S
Employees working for the federal government may now be furloughed. Obtaining VVOE's prior to funding is still a requirement by our correspondent lending partners. If verification of employment for a federal worker cannot be obtained, the loan may not fund until such time as the shutdown ends and proper verification is received.
FHA CONNECTION
The insuring process for FHA loans will remain unchanged and FHA Connection should remain stable. However, there will be no workers in the FHA Offices 'Äď so there will be no help available in the event of questions or special requests.
VA OFFICES
VA Offices should be open and functioning as usual.
USDA LOANS
All Rural Housing loans require Conditional Commitments.
However, personnel at USDA offices will not be available until after the furlough ends and therefore, delays are to be expected.
All production staff should be proactive in providing their clients and referring partners with the information above. The government shutdown will affect many aspects of American life and we will endeavor to be as flexible as possible to accommodate as many borrowers as we can, but NOVA must also adhere to the standards and requirements set forth by our correspondent partners.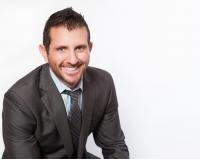 Author:
Joshua Smith
Phone:
623-703-7445
Dated:
October 2nd 2013
Views:
581
About Joshua: ...