A Return To Normality
The market is hurtling towards normality at great speed now.Sellers have had it all their own way for a couple of years but their grip on the controls is loosening.Here are the basic ARMLS numbers for October 1, 2013 relative to October 1, 2012 for all areas & types:
Active Listings (excluding UCB): 20,215 versus 15,562 last year - up 29.9% - and up 11.2% from 18,182 last month
Active Listings (including UCB): 23,151 versus 21,624 last year - up 7.1% - and up 8.4% compared with 21,359 last month
Pending Listings: 6,576 versus 9,714 last year - down 31.8% - and down 9.9% from 7,302 last month
Under Contract Listings (including Pending & UCB): 9,512 versus 15,776 last year - down 39.7% - and down 9.2% from 10,479 last month
Monthly Sales: 6,307 versus 6,292 last year - up 0.2% - and down 12.9% from 7,240 last month
Monthly Average Sales Price per Sq. Ft.: $120.40 versus $101.63 last year - up 18.5% - and up 1.0% from $119.26 last month
Monthly Median Sales Price: $184,500 versus $150,000 last year - up 23.0% - and up 2.5% from $180,000 last month
Sales volume over the last month remains fairly strong compared with last year, but pending listing counts are collapsing. A fall of 32% from October 2012 can be partly explained by the drop in short sales, but it is clear from the very strong growth in active listing counts that demand is weakening. New listings are being added at a relatively low rate, so it is not a flood of supply that is causing the changed market balance. Instead it is a sudden drop in buying interest that started mid Summer. Some would blame the rise in interest rates, yet a lot of the fall in buyer enthusiasm is among the cash buyers.
Phoenix
has just got too expensive for many investors and they are off somewhere where there are still plenty of foreclosures going on, such as Atlanta.
Phoenix
has got too expensive for many ordinary owner-occupiers too. However I doubt that it will get any cheaper. The economy probably has to improve if we are to see demand grow once more.Supply is rising and demand is falling, but pricing pressure will remain upward until they reach a balance. Indeed we are seeing upward movement in prices start again after the usual summer lull.
We are on course to reach balance between supply and demand in December with both well below normal levels. If we do, then pressure on prices will be neutral. Momentum and inflation are likely to keep them going for a little while until we hit the long term trend line at around $130 per sq. ft.
Look out folks - normality ahead! It could feel quite strange because we haven't had a normal market since 2002.

Written by Michael Orr for the Cromford Report.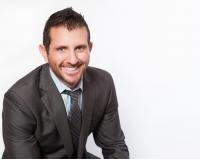 Author:
Joshua Smith
Phone:
623-703-7445
Dated:
October 4th 2013
Views:
569
About Joshua: ...