10 STEPS TO HOMEOWNERSHIP
Good Day!
Below is a brief outline of the process of purchasing a home. A great realtor will put you in touch with a great mortgage lender to complete the process as easily and efficiently as possible, so you may want to interview several realtors. The good news is that a great realtor does not cost the homebuyer anything, because the seller always pays the realtor's commissions. If you have any questions, don't hesitate to contact me by visiting www.commonsenseagent.com or https://www.facebook.com/marcialoveysrealtor/ anytime!
1. Loan pre-qualification. Pre-qualification allows you to search for a home that you can afford based on your credit, income, and assets.
2. Home search. Once pre-qualified, start shopping with your real estate agent! When you decide on the right home for you, the terms of sale are negotiated and your agent presents your offer to the seller.
3. Formal loan application and product selection. After the seller accepts your offer, formally apply for home financing and select the ideal loan product to meet your needs.
4. Appraisal and home inspection. As your loan application is being processed, an appraisal is ordered to identify any discrepancies between the sale price and appraised value and an inspection of the property is conducted if you request it. A home inspection is optional, while an appraisal is required by Academy.
5. Processor's and underwriter's review. A loan processor reviews the entire loan file and sends all pertinent information to an underwriter who makes the final decision to approve the loan.
6. Final loan approval. Keep in mind that there may be financial conditions or property conditions that need to be met before final loan approval.
7. Closing. Final loan and escrow documents are prepared and signed by you (the buyer) and the seller.
8. Funding. A wire or check for the amount of the loan is sent to the title company.
9. Close of escrow. Documents that transfer titles are recorded with the county.
10. Confirmation of recording. The title company authorizes the escrow company (or closing agent) to draft a check to the seller.
Ultimately the final step . . . MOVE INTO YOUR NEW HOME!
(Compliments of Academy Mortgage)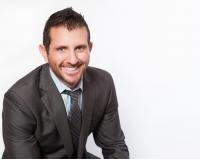 Author:
Joshua Smith
Phone:
623-703-7445
Dated:
January 18th 2017
Views:
868
About Joshua: ...